Rockstar Announce Huge Number of Future Updates for GTA V Online
Despite Grand Theft Auto V being the top selling game on Xbox One 120(!) weeks after it was released, Rockstar wants to continue to make the game more engaging and playable. It has recently announced that it intends on doing this for GTA Online is by introducing a vast range of updates over the coming weeks and months of 2017 and the first to be released sound pretty epic.
So what can we expect?
SPECIAL VEHICLE CIRCUIT
In order for you to get the most thrills, spills and entertainment from the GTA Online Special Vehicles, Rockstar will introduce a new style of stunt races. Each set of these races is designed to exploit the unique superpower of it's respective special vehicle. What this means is Rocket Voltic Races will see you launching across insane gaps, shredding across all surfaces wet or dry in the Blazer Aqua and free-falling with the Ruiner 2000. Not happy with the circuits you've been given? Don't worry, you will be able to make your courses!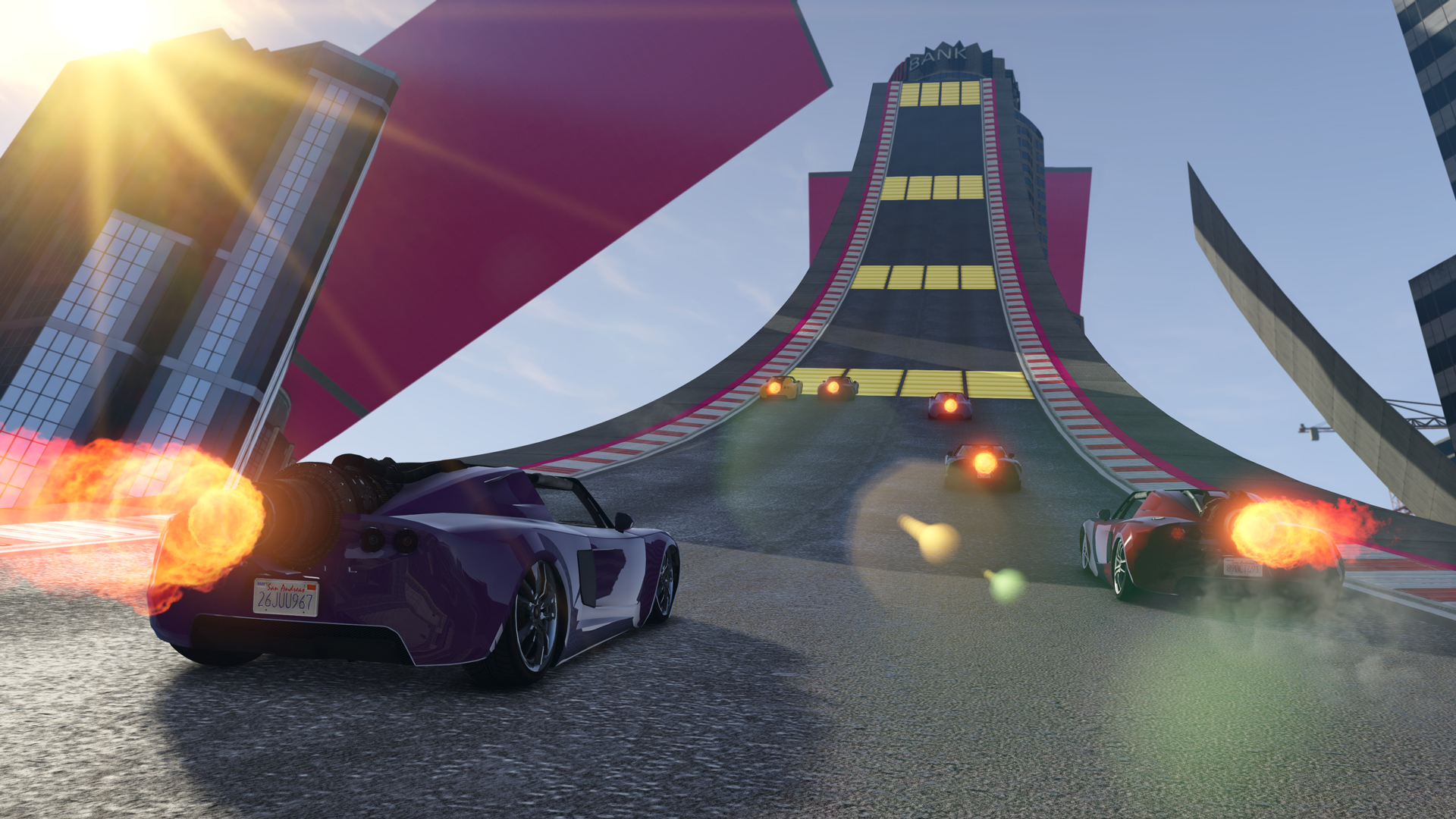 NEW GAME MODES AND VEHICLES ON THE WAY
Among the most played game types in GTA Online are the adversary modes and Rockstar are keen to continue the Mayhem. While details remain limited we have been told to expect a nostalgic throwback to the 2D GTA days – how old skool!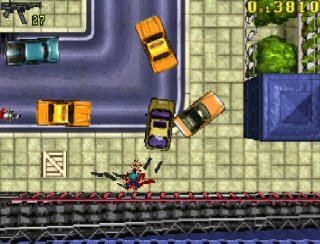 While on the subject of nostalgia, you will soon be able to get you hands on a number of the most requested classic GTA vehicles that will be in GTA online for the first time. The Turismo Classic and the Infernus Classic that first made its appearance on the streets of Liberty City in GTAIII.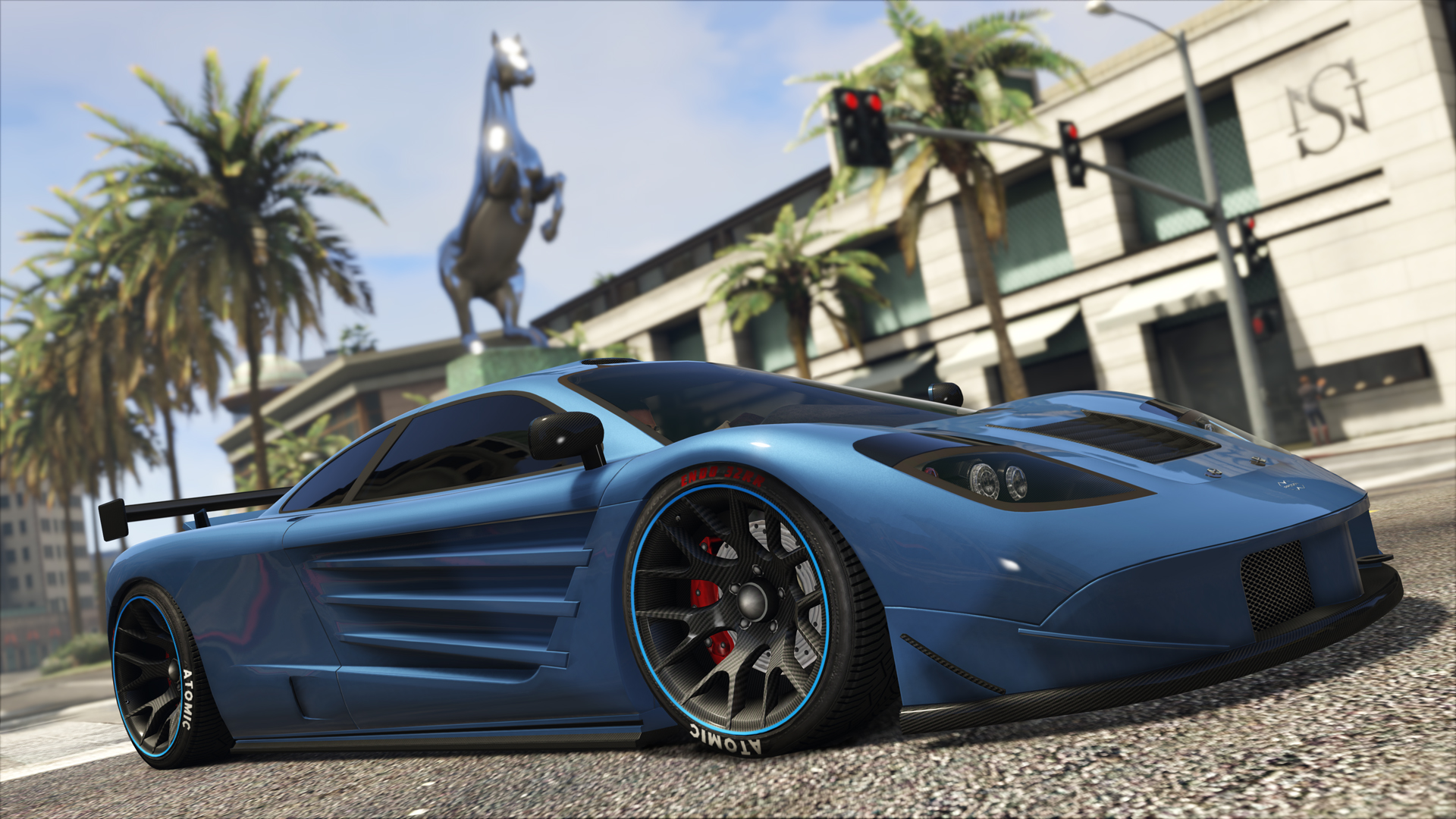 In addition to seeing classic fan-favorite GTA rides introduced to Grand Theft Auto Online this spring, there will also be all-new blazing fast rides such as the Progen GP1 supercar.
NEW CRIMINAL ESCAPADES AND MORE COMING THIS SPRING
Stock up and bunker down as you take on the craziest militias across the state of San Andreas in another massive update for GTA Online. Featuring brand new weaponised vehicles and exciting new missions, get ready to fight for supremacy in the illegal arms trade and wage war with the latest in high-powered military hardware.
All in all it sounds like Rockstar have a pretty special 2017 lined up for GTA V. You can be sure that XBox One UK will bring you the latest updates as and when they are announced.
Source: Rockstar
Make sure you like our Facebook page, join our Facebook group, subscribe to our YouTube channel and follow on Twitter and Twitch for all the latest Xbox One news, reviews and competitions.