Best Battle Royale Games For Xbox One
Following the recent announcement of a Battle Royale, "Blackout" mode for Activision's upcoming Black Ops 4 we thought it would be good to take a look at some of the other alternative Battle Royale games available on Xbox One.
In case you're not aware of what a Battle Royale game is all about, its basically any "Hunger Games" style game that sees you trying to be the last man standing.
Below are some the most popular Battle Royale based games you can play today on the Xbox One.
Player Unknown's Battlegrounds
A recent addition to the Xbox One, Player Unknown's Battlegrounds sees you dropped via Parachute with 99 other players in a battle to secure loot, get your mitts on gear and medical supplies and end up as the winner, winner of the chicken dinner.
Player Unknown's Battlegrounds is available for £16.00 from Amazon
Fortnite Battle Royale
Fortnite, (not Fortnight) is the very popular, free to play Battle Royale game that also comes with an enhanced mode, (although the graphics are cartoony rather than realistic) for those of you who own an Xbox One X
GTA V: Motor Wars
Given how long GTA V was top of the game sales charts, it would be surprising to find anyone who hasn't played this game. What you might not know however is that with the recent Smugglers Run update for GTA online you also got Motor Wars, essentially the GTA V version with cars descending from the sky rather than people.
If by some chance you haven't got a copy of GTA V yet, you can pick up a copy here.
The Culling
As Battle Royale games go, The Culling is less about picking off the enemy from a distance and more about smacking your opponent repeatedly with a crowbar. Combine this with smaller maps and just 16 opponents per round and you have an altogether different, (some would say purer) Battle Royale experience.
The Darwin Project
The Darwin Project is another Battle Royale game that ops to go for a smaller scale experience, with just 10 players competing to survive. The emphasis is very much on survival rather than combat.
One very cool feature in The Darwin Project the addition of an 11th player, the "Show Director" who has the ability to unleash a range of special powers on players in the arena. If you happen to be streaming your matches on Mixer or Twitch then there's an option to allow viewers to vote on who should be targeted. Reminds us of a certain  80's classic "The Running Man"!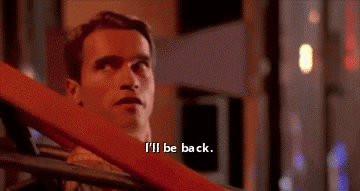 Are you a fan of the Battle Royale genre or do you think it's just a lot of hype? Be sure to comment.
If you would like to stay up to date with all the latest Xbox One news, reviews, competitions and information, make sure you like our Facebook page, join our Facebook group or subscribe to our YouTube channel. You can also follow us onTwitter and Twitch.