Xur Agent of the Nine April 7th – 9th
It's that time again, the day when good ol' squid face returns with his exotic offers.  Xur is your guy if you're after Exotic weapons, armour or curios, provided you have the Strange Coins for them.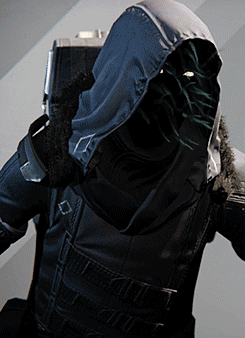 Location:
Tower, near the hangar area
---
Exotic Gear:
---
Curios:
---
Material Exchange:
Remember that if you want any of what he has on offer you need to act fast – he will return to the shadows on Sunday.