Rockstar Add New Racer And Props To GTA Online
You may have seen our announcement last week regarding the "Cunning Stunts" update and the announcement from Rockstar that it is committed to improving the GTA Online gameplay experience and will be doing this through regular additions in 2017. Today Rockstar has announced the next add-ons in the series; Rocket Voltic, Ruiner 2000 and Blazer Aqua becoming available in the Stunt Race Creator, new props for the stunt race creator and a brand new racer.
The new props have been made specifically to highlight the abilities of the racer's announced in last week's update. You can expect to see Boost Refill's, Hurdles and Rocket Crates available to make your races even more dynamic.  There are new, "Psychedelic" Stunt Tubes which send racers to an alternative dimension. Groovy!
Not content with just providing props, Rockstar has also given us a new sports class vehicle. The low and aggressive looking Hijak Ruston is now available from Legendary Motorsport.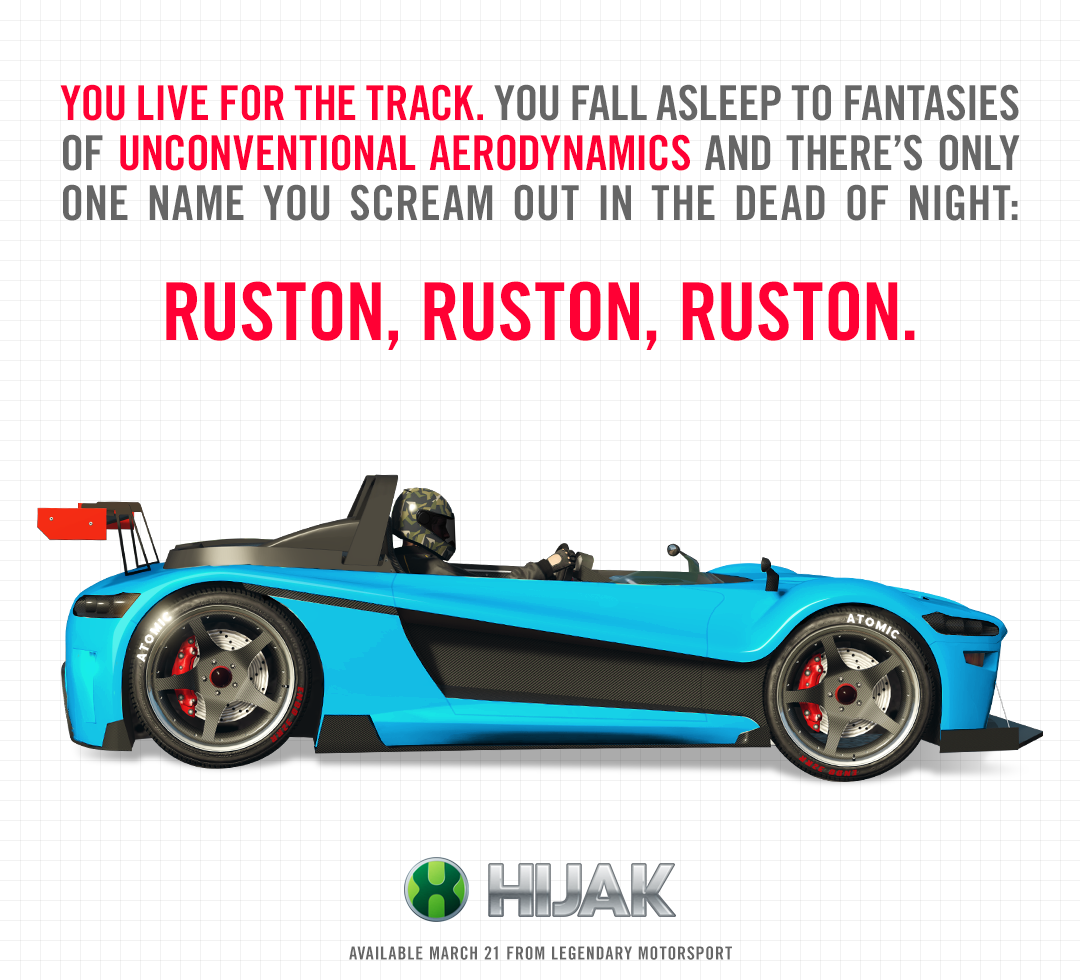 Are you pleased with the new updates? Is there anything you want Rockstar to add? Be sure to comment below.
Source: Rockstar
Make sure you like our Facebook page, join our Facebook group, subscribe to our YouTube channel and follow on Twitter and Twitch for all the latest Xbox One news, reviews and competitions.