Destiny Update – 17/09/15
The Taken King has arrived and Bungie seems just as excited as the legions of fans. What's the latest in their update this week? Check it out below.
Of Gods and Kings
Facing Oryx was never the end…
Yep, The Taken King's Fall Raid is now available. Here's the teaser trailer in case you missed it.
Of Odds and Bling
Xûr's got a brand new bag.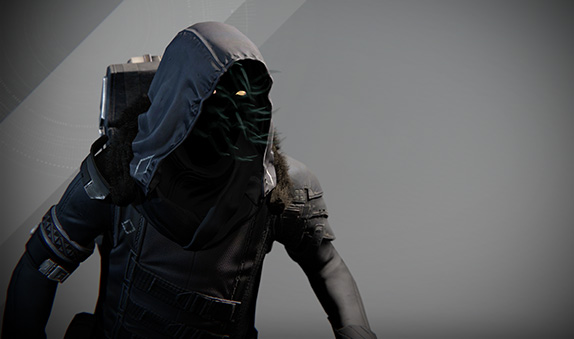 The mysterious vendor will be stocking differently in Destiny Year Two, as we noted in yesterday's Xûr update. In case clicking a link is just too much effort after all that Raiding (don't worry, we understand), here's Senior Design Lead Tyson Green once more explaining the changes.
"In Year One, Xûr was a community "loot drop," a shared rallying point that everyone could cheer or curse. In Year Two, Xûr's offerings have been changed so that he will select either a specific Exotic Weapon or an Exotic Engram for sale every week. This change is due primarily to our desire to give players more direct paths to acquiring the Exotics they want through Quests and gameplay experiences, and to avoid repetition in his inventory.
Xûr will also sell a new consumable, the Three of Coins, which gives bosses a chance to drop Exotic Engrams, including Weapon Engrams. These consumables have a cumulative luck effect, so even if one doesn't net you a drop, the next one has a higher chance to do so.
Lastly, Xûr will also choose a Legacy Engram every week. These Engrams contain Year One Exotics (at Year One Attack and Defense levels) for players who want to finish up a Collection. They strongly bias towards Exotics not already in your Blueprint Collection, to help fill in the blank slots – excluding Mythoclast and Necrochasm, which are still only available from their Year One sources."
Response Time is a Factor
As before, the
Help
forum
 is the number one place for getting help with issues that prevent you playing 
Destiny
. That's technical issues, mind, not that your partner/child/overly friendly neighbour is using the TV and simply won't let you on. If Bungie can help those forums are the best place to make a post.
DPS:

 

With Destiny: The Taken King released in all regions, Destiny Player Support is dedicated to keeping you updated on known issues, how to access new content, and best troubleshooting practices. Here's a few top issue items we're tracking on our updated Vital Information thread:
Resolved an issue where Xbox 360 players encountered Microsoft error code 80070057 when installing Destiny: The Taken King
Some players experienced an issue where their Moments of Triumph Golden Chest count was reset. We're investigating and getting closer to a resolution. More info to come
Missing something from your Destiny: The Taken King download?
Unable to access Nightfall or go beyond Character Level 34?
We're committed to tracking and communicating any and all issues Guardians may be experiencing when playing Destiny: The Taken King. If you're confused about a new in-game experience, having problems accessing purchased content or facing technical issues, Destiny Player Support awaits you on the Help forum. We've also updated our Guided Support for Destiny: The Taken King.
Those are the main headlines this week. Are you enjoying The Taken King? Let us know why in the comments!