Child of Light – Ubisoft Publish Free Ebook
To celebrate the anniversary of Child of Light, which released on 30th April last year, Ubisoft have publish a free ebook – an illustrated art book – entitled 'Child of Light: Reginald The Great'.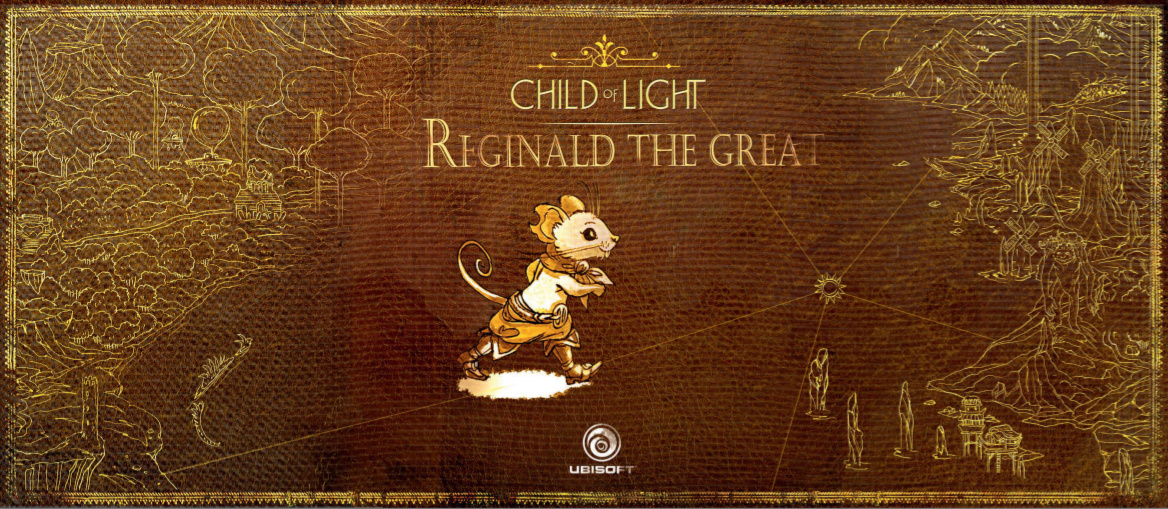 The game itself has a beautiful aesthetic and this book is no different: each page looks like an expertly painted water-colour and carries the same charm you'd expect from the Child of Light universe. The story follows Reginald, the son of Robert – a Bolmus – whom Aurora could recruit in her quest during the game.
Although no new game has been confirmed, game director Patrick Plourde – who was also the creative director on Far Cry 3, both games sharing much of the same development team – recently posted this on Twitter:
Fans of Child of Light: There are very cool projects in process set in the Child of Light universe. More News soon. Stay tuned! #excited 😀

— Patrick Plourde (@patrick_plourde) April 12, 2015
Relative to the book, he commented –
"From the start, we wanted to explore Lemuria from different perspectives and protagonists. The illustrated books are set a couple of years after the event of the game. Since the game was released, we received hundreds of illustrations and cosplay pictures from our amazing community. We also received very touching letters on how the game helped some of our fans in their lives, too. For all this, we want to say thank you. This illustrated book is our gift to them."
Looks like there could be more in store from the realm of Lemuria. Here's the link to the 'Child of Light: Reginald The Great' free ebook: http://childoflightgame.com/ebook, and for more of the latest news, reviews and competitions, join Xbox One UK's Facebook Group, Like Xbox One UK's Facebook Page, and follow Xbox One UK on Twitter!