Slender: The Arrival is Now Available for Xbox One
Slender: The Arrival is Now Available for Xbox One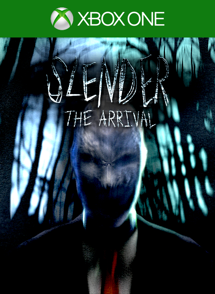 Title: Slender: The Arrival
Check price and availability in your Xbox LIVE region
Game Description: Slender: The Arrival is the official video game adaptation of Slender Man, re-created from Mark Hadley's original nerve-shattering sensation. Developed in collaboration with Blue Isle Studios, The Arrival features a brand new storyline, improved visuals, great replay value, and most importantly, survival horror at its best.
Slender: The Arrival is 30% off for Xbox Live Gold members until 30 March. Please note: prices and availability are subject to change and may vary by region.
Purchase Slender: The Arrival for Xbox One from Xbox Games Store
Make sure you like our Facebook Page, join our Facebook Group and follow on Twitter for all the latest Xbox One news, reviews and competitions.